COLOUR PROMADES 🌈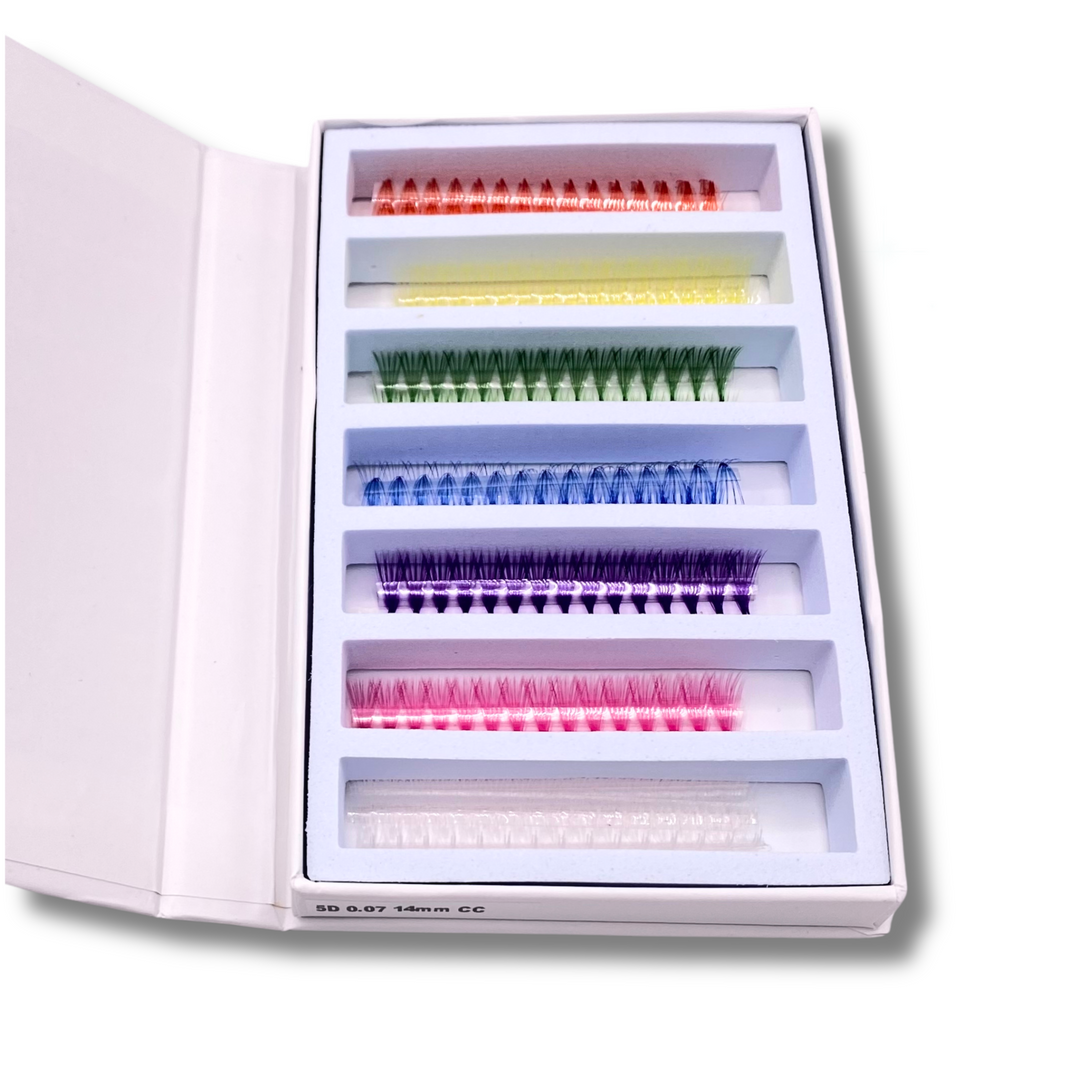 absolutely love it! The coloured lashes are so vibrant and beautiful cant wait to use them! The packaging is such good quality!! Plus the added extras were just so sweet! Thank you so much Cant wait to order again soon!
7 different colours in one beautiful compartment box!
Handmade/ promade fans
Limited edition in
5D
0.7
CC Curl
Tiny bases
💚 Green
❤️ Red
💙 Blue
💗 Pink
💜 Purple
💛Yellow
🤍 White
Tip-How to use Speed Fan lashes?
Lay the strip on a silicone pad.
Use tweezers, hold the fans from the base
- Pull up and forward gently
- Dip the fans to lash adhesive
and apply using 1:1 classic
technique (recommnend apply under natural lashes for better
retention)