Speed Fans In Compartment boxes | Black 3D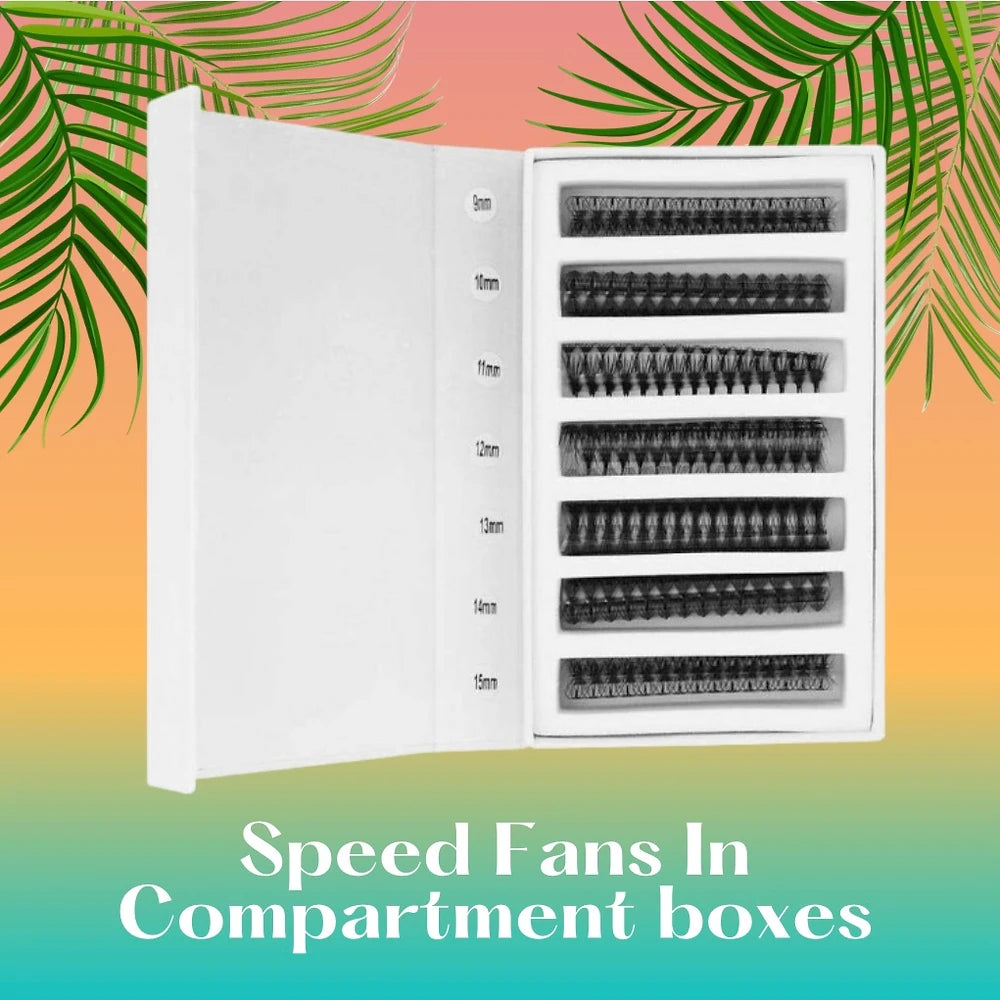 Hand made pro made fans!
TIME TO LASH FASTER THAN YOU HAVE EVER LASHED BEFORE!
WELCOME TO ULTRA-SPEED, THE LATEST PROMADE RANGE
If you're wanting to get through more clients each day, then Ultra-Speed Promade fans are about to become your best friend. It's your favourite Promade volume fans in shorter strips ready to go so you can quickly peel and place, and get straight back to lashing! 
Each one of our Pro-made volume fans are 100% hand crafted just like you'd create with individual lash fans.
5D PROMADE VOLUME LASH FAN FACTS:
🙌
• Get the wide fan Short Stem look with Promade fan thin base.• Platinum silk blended into highest quality PBT material for a premium silky lash fan finish.
• 100% hand crafted just like you make it yourself.
• Ideal for clients with almost no lashes. Quickly creates full volume.
• 5D fan base same thickness of a single lash. Making it the lightest lash on the market.
• Easy to remove from the strip – no lash breakage or falling apart
• Heat bonded technique to ensure the lashes are fused together.